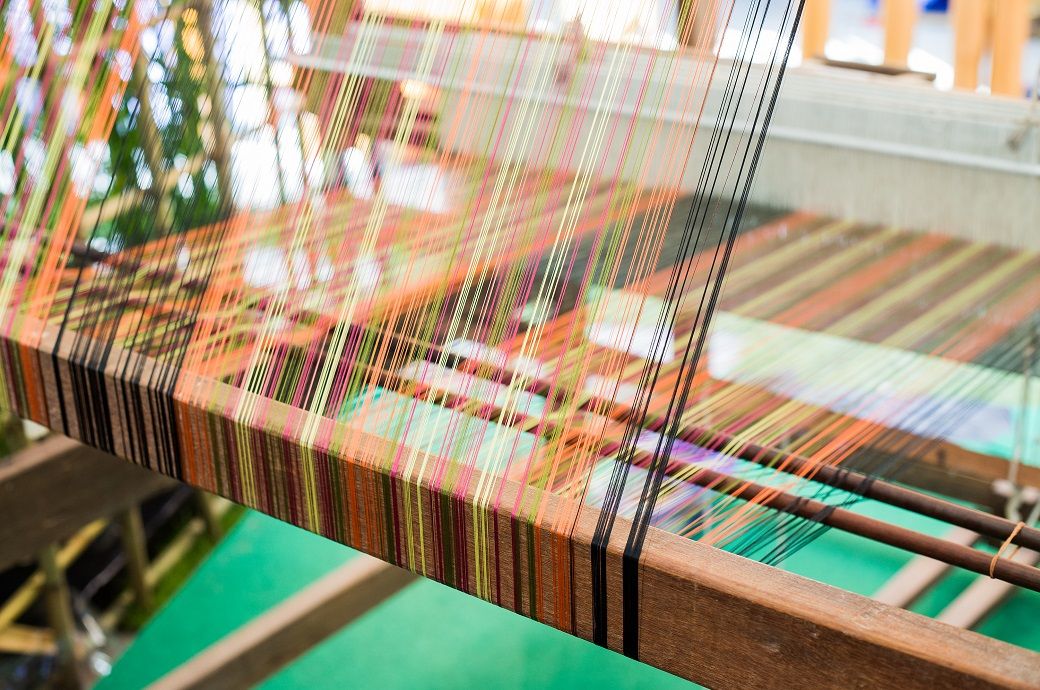 Pic: Shutterstock
INSIGHTS
Flipkart Foundation has partnered with All India Artisans and Craftworkers Welfare Association to launch the 'Greening the Way towards Success' project in West Bengal.
The collaboration aims to create a network of smaller businesses linked to a central hub in Delhi and revolutionize the industry while boosting opportunities for craft-based businesses to thrive.
Flipkart Foundation under the Indian e-commerce company Flipkart Group has announced a new partnership with the All India Artisans and Craftworkers Welfare Association (AIACA) to launch a project called Greening the Way towards Success—Creating Sustainable Enterprises. The project aims to establish a sustainable and replicable model that can foster the development and promotion of textile and handicraft-based green enterprises in India.
The primary objective of this initiative is to empower craftspersons, particularly women artisans from marginalized communities, and ensure their social well-being, Flipkart said in a press release.
To kick-start the initiative, an entrepreneurial program will be implemented in the Birbhum district of West Bengal. The program is designed to empower two textile and handicraft-based enterprises to adopt eco-friendly practices and compete in the rapidly emerging conscious markets. The two enterprises selected for this project are Chowhatta Kantha Stitch Cooperative Society Ltd and Tarasankar Panchagram Seva Samity. Tarasankar Panchagram Seva Samity has 200 craftswomen. In total, this initiative will positively impact 1,265 individuals, comprising 265 direct and 1000 indirect beneficiaries.
The project activities will include design development to help the groups create new designs in tune with market trends, capacity-building initiatives to develop business skills and green practices in the enterprises, brand enhancement through workshops about brand building through digital platforms, and creation and promotion of marketing tools, enhancing social security of artisans by generating awareness about various government schemes, and advocacy for sustainable green enterprises through campaigns with an aim to replicate the model in other areas.
This collaboration advocates for the use of green practices in social business models, accruing economic benefits to artisans and craftspersons. The program also aims to create a hub and spoke model for green enterprises in India with the prospective purpose of establishing a network of smaller businesses linked to a central hub in Delhi called the National Resource Facility Network (NRFN). The enterprises will be assessed for getting certified under Craftmark, and advocacy will be carried out with customers and government departments to create a supportive ecosystem, with a focus on scalability and replicability, the release added.
This initiative intends to create a sustainable growth model that can revolutionize the industry and create opportunities for craft-based businesses to thrive.
Rajneesh Kumar, chief corporate affairs officer, Flipkart, and board of director, of Flipkart Foundation, said: "At the Flipkart Foundation, we aspire to create a bright future for all through an inclusive approach and actively seek opportunities to make a positive social impact. Our partnership with AIACA is a reflection of this very commitment. By promoting eco-friendly means and technologies, we hope to create an environmentally viable growth model that will also empower skilled workers from marginalized communities in the textile handicrafts sector.
"Through these efforts, we aim to provide more opportunities for the community in Birbhum district. We strongly believe in the potential of community-driven initiatives and look forward to making a significant change through this project."
"Partnering with the Flipkart Foundation is a step in the right direction for us at AIACA, as we work towards creating a significant advancement for craft communities, across India. With this program, our aim is to generate sustainable livelihoods for women artisans working with the two enterprises while introducing a regenerative and sustainable green model for textile-based enterprises, that can be replicated widely to promote sustainability in all aspects. This collaboration echoes our mutual commitment to building a better future for all, and we look forward to driving this change with the Flipkart Foundation by our side," said Meenu Chopra, executive director, of AIACA.
Credit: